We help you grow your Poshmark business.
Don't share your closet again. With one click, PoshPop will automatically share your entire Poshmark closet – in minutes.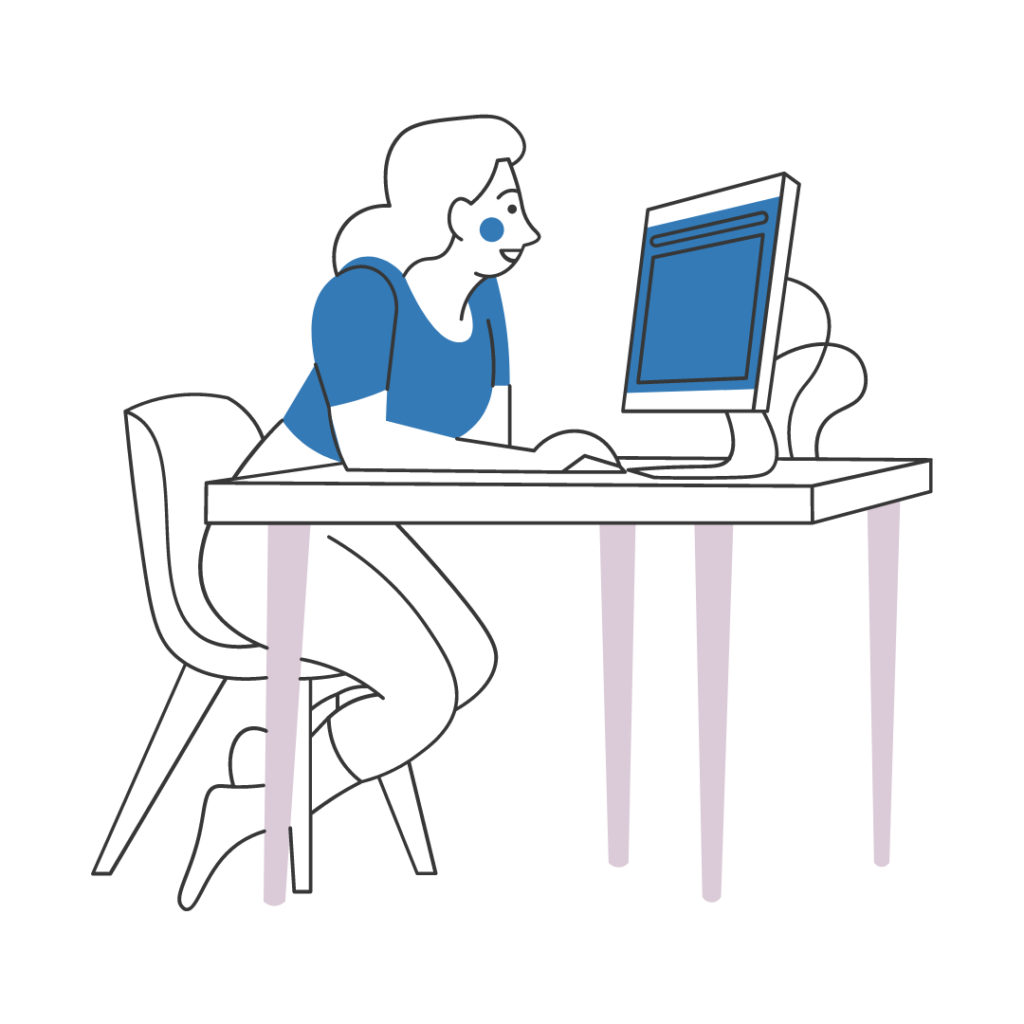 Visit the Google Chrome Web Store and download PoshPop to your computer. PoshPop only works on the Google Chrome web browser.
On Poshmark's website, open PoshPop and navigate to the  farthest tab on the right. Within the profile tab, you can create an account or login.
Adjust the time delay and click on the task you would like to begin. Watch as PoshPop becomes your new best friend.
Share your entire closet — in one click. Share your closet to your followers or to parties.
Grow your followers and get more items on your closet. With PoshPop, you can follow and unfollow users, all with one click.
Edit sharing is a method of sharing your closet. It's great if you have other social media platforms connected to your Poshmark account (ex. Pinterest). This method will edit, next, and list for each one of your listings.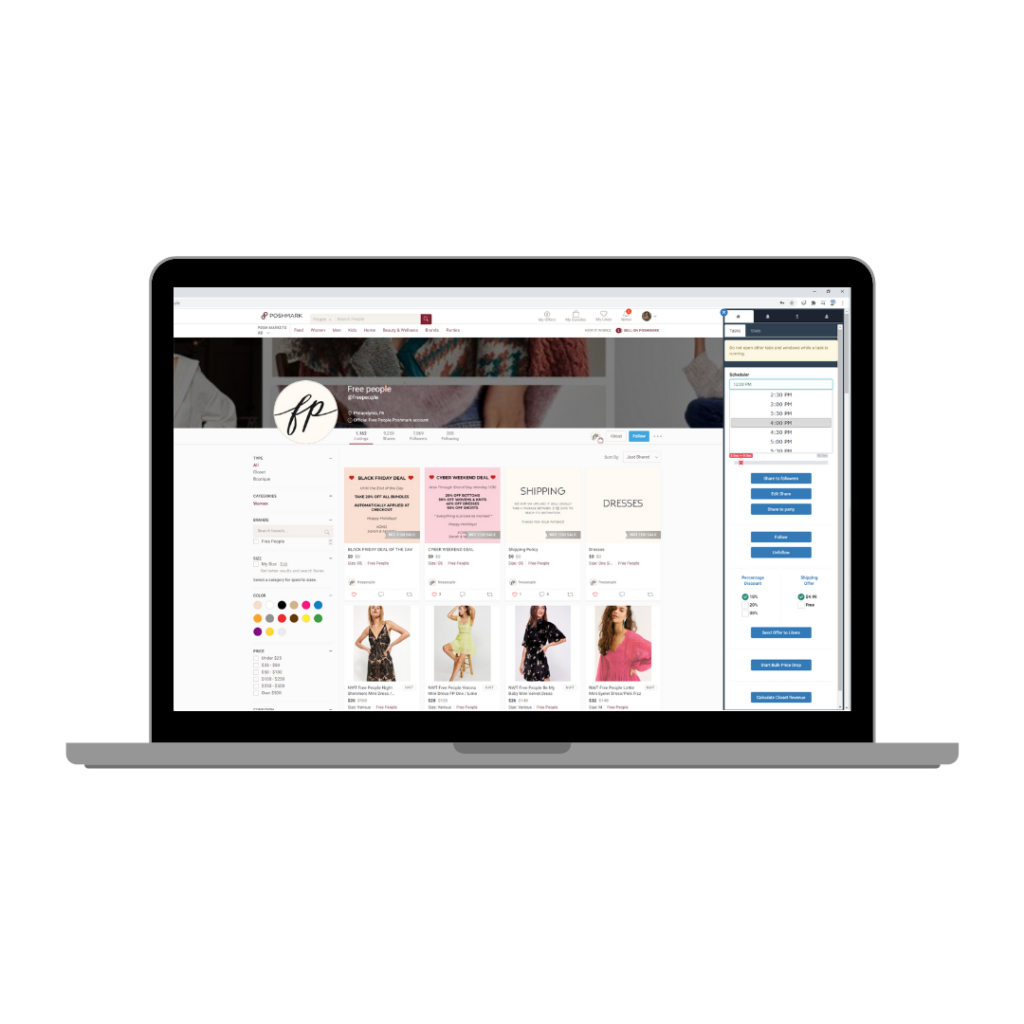 Use the scheduler to schedule a task and get your items seen at any time of the day.
Our favorite way to get sales. Send offers to likers on every listing in your closet, with one click.
Never waste a closet clear out again. Maximize your sales and drop the price of every time (with one click) during the next Poshmark Closet Clear Out event.
We're all a little curious. Find out how much money someone makes selling on Poshmark each month.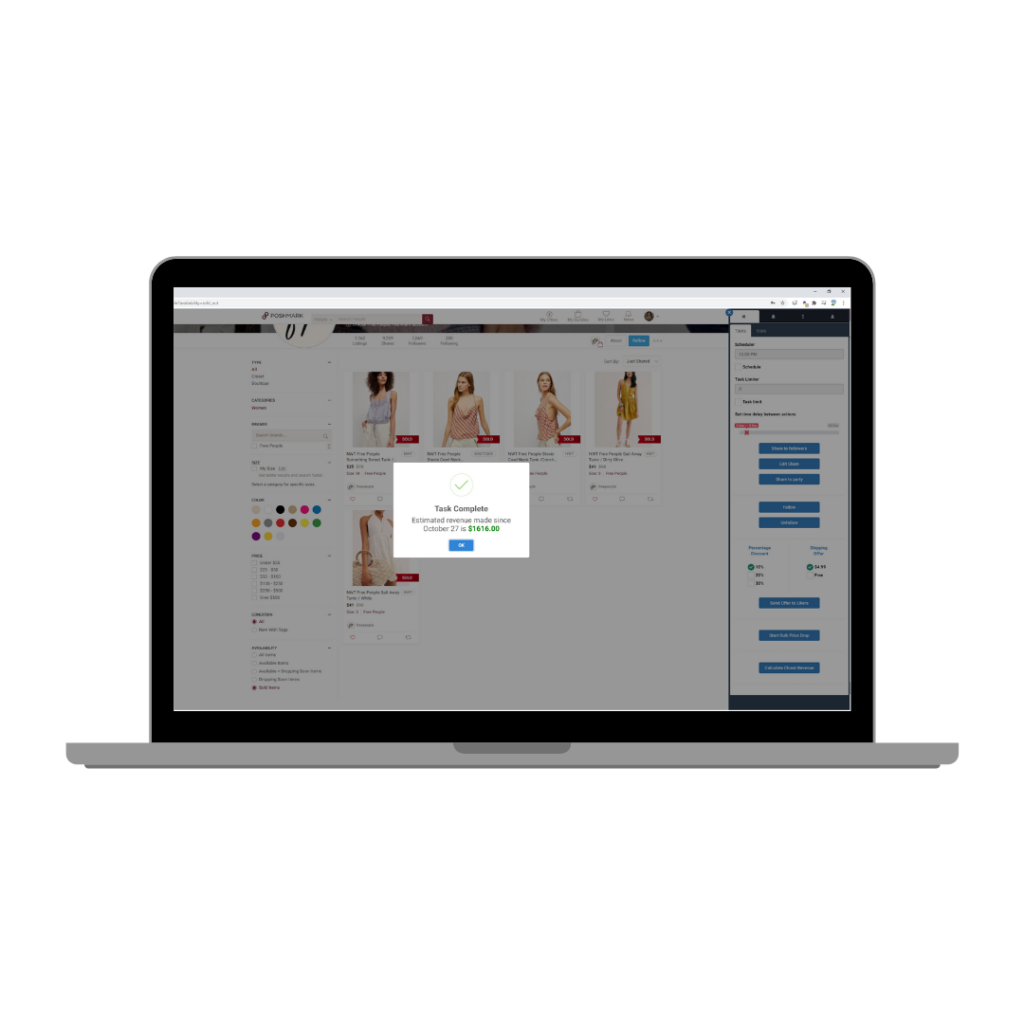 PoshPop is constantly being updated. When our users request a new feature, we often will add it in a future update.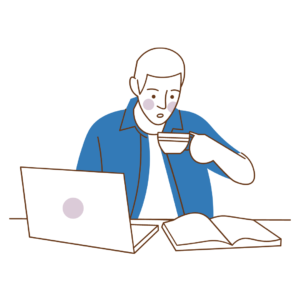 PoshPop not only offers the highest number of features for free along with affordable subsciptions (prices starting at free), but we are also the only extension that truly acts as a human would. Many other extensions make requests to the Poshmark site that no human would. When the extensions make these requests, it sends a message to Poshmark and Poshmark will know you are using an extension. PoshPop is the safest extension on the market and doesn't do anything a regular human wouldn't do.
STANDARD
Free subscription features
PREMIUM
Standard subscription features
Too good to pass up, right?
Start sharing now.